Our Services
Design Build
The term Design-Build is used a lot, but not everyone fully understands what it means. In short, design-build is a simpler approach to construction where one team works together to provide all the design and construction services.
The story below, while a little longer, explains it better.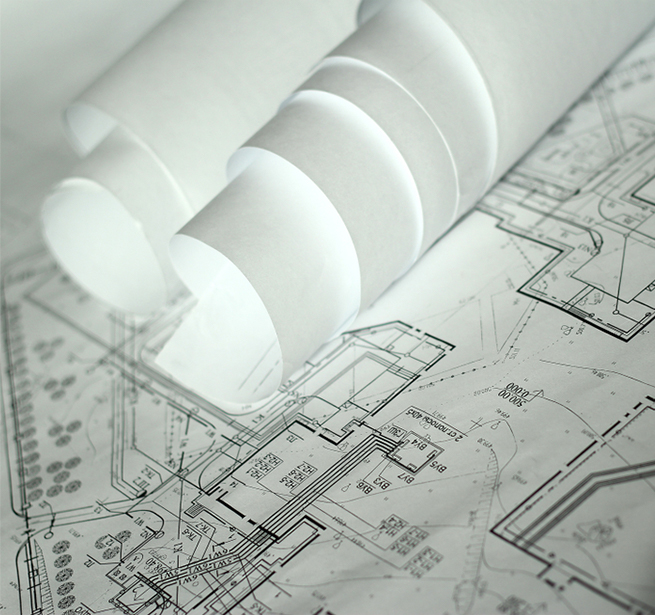 Kloey and Ross spent weeks with the architect. They created detailed blueprints for their dream home, planning to retire in a small mountain town. They couldn't wait to meet with the contractor, sign on the dotted line, and begin to make their dream real.
As the contractor shuffled through the papers, shaking his head, their enthusiasm began to wane. It was going to cost how much?
"But," Ross protested, "the architect said it could be built within our budget."
"Sorry," was the answer. "It's going to cost twice that to build these plans."
Specialized parts and materials, unavailable at the small-town hardware store, would have to be shipped halfway across the country with a six-month lead time. Some elements of their plans weren't compatible with local building codes.
"And some," said the engineer, "are impossible to build at all. These cantilevered overhangs will never hold up to the winds we get here." Kloey and Ross' hopes for their dream home began to fade.
Then they remembered the name of another contractor someone had recommended – small crew, a good reputation. They went to see him.
Done right, the design-build approach saves both time and money. And Martini does this right.
"We start all our projects from scratch," the contractor told them. "We work directly with you to design plans that are feasible and will fit within your budget. Then our craftsmen, understanding exactly what it takes to engineer and construct each phase, build your dream home."
Kloey and Ross' hopes revived as the contractor explained, "We don't just provide solutions to problems – we provide solutions that fit your budget and stay true to your vision.
Our crew is local, so we know how to comply with local codes and what materials are available. One team taking the project from start to finish simplifies the process and avoids the problem of 'too many cooks in the kitchen.' It's what we call Design-Build."
Suitable for projects from private homes, to businesses, and everything in between, Design-Build is a unified, streamlined approach from concept to construction. Rather than having each step separated between architect, engineer, and contractor, our skilled team of craftsmen do it all.
That's how we work.
The Process
We work closely with you from the initial blank sheet of paper, to blueprints, to the finished project.
As we begin, you bring us two lists:

The must have – which lists the absolute requirements of wants and needs.

The want to have – which covers the things you'd like to have if the budget will allow.
Next, we find the driving concept – the heart of your project – around which all other elements center. For example:
+ A floor plan situated around massive living room windows for magnificent views
+ An office space with specialized equipment, designed for maximum work efficiency
+ The detailed restoration of a historic building where we need to bring it up to current safety codes while keeping its original integrity and charm so intact few will ever know we touched it.
Then we brainstorm practical, cost effective solutions that bring your vision to life.
Our Services
Welding and
Fabrication
At Martini Construction, we have a full-service welding and fabrication shop, complete with field welding rigs staffed with AWS D1.1 certified welders.
Our wide range of capabilities enable our team to provide metal fabrication for projects of all shapes and sizes, including residential, commercial, and historical preservation.
Specializing in superior customized projects, our welding and fabrication team does it all, from the design phase to delivering a finished product. We can create custom-made metal pieces that are practical, functional and beautiful. And for those looking for the less practical, less functional, and more artsy…well, we can do that too. And while designing and building these custom projects, we're always looking for the most cost-effective solutions for our customers without sacrificing quality.